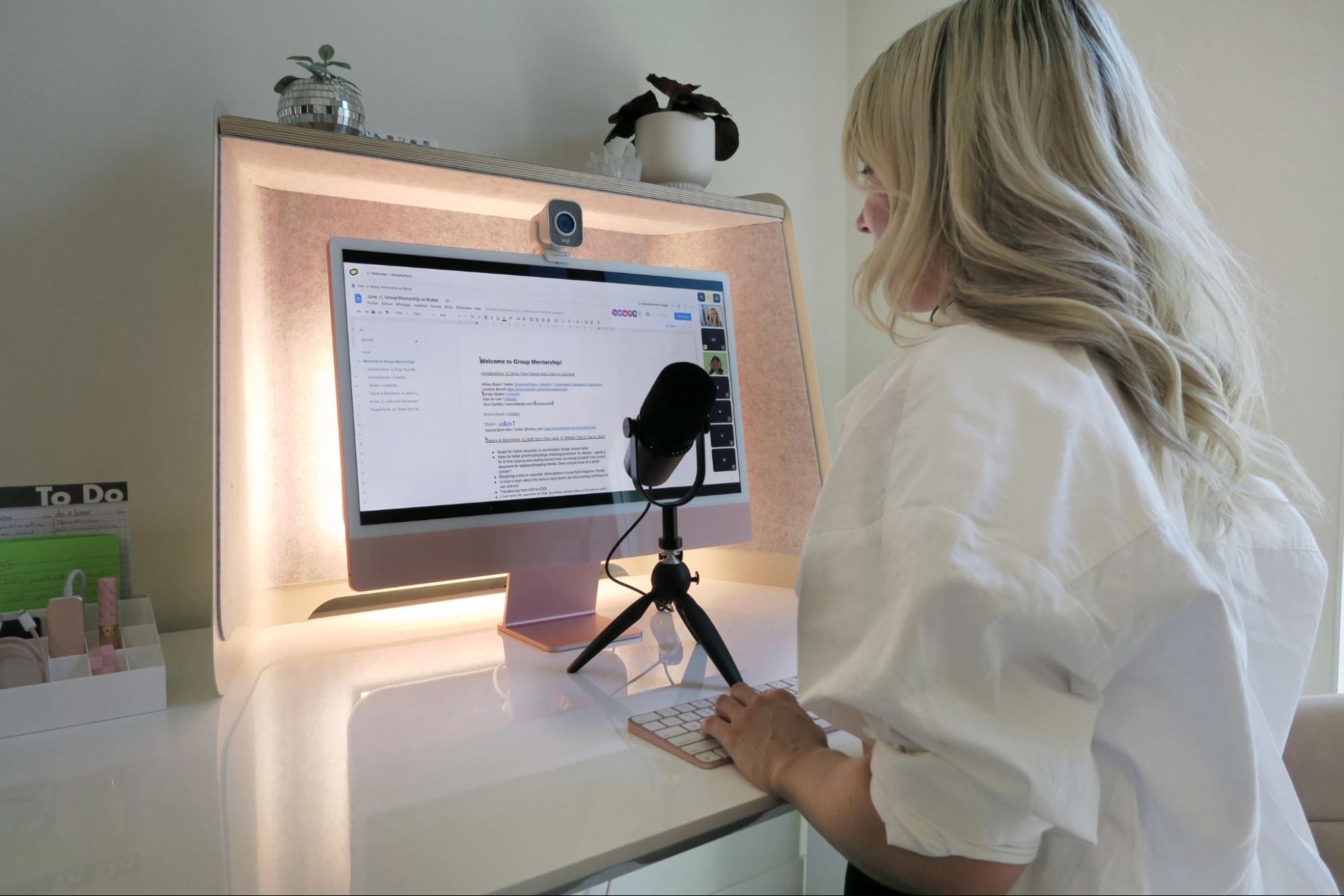 5 Best Webcams to Use for Video Conferencing and Streaming
Savanna Smithee | May 4, 2023
Whether you're setting up for a video conference or you're upgrading your streaming setup for gaming, you'll want to pick a webcam that doesn't require any extra effort to make you look and sound great. You'll want a high resolution camera with a quality microphone that doesn't make you sound like you're underwater.
During meetings, having a high quality camera can facilitate a more interactive environment. On stream, the right webcam can improve your viewers' experience, making them want to stay for more content.
We've done the research, so you don't have to! Here's our curated list of the best webcams to use for video conferencing or streaming.
Best for Streaming: Elgato Facecam
The Elgato Facecam is well known within the streaming community, and for good reason. It features 1080p resolution, uncompressed video, and a Sony STARVIS Sensor, which work together to help you look your best. Elgato's software, Camera Hub, enables you to adjust your Facecam settings, such as exposure and field of view.
If you need to switch computers — whether it's a laptop or desktop, Mac or Windows — Facecam's Flash Memory saves all your settings. Simply plug it in and you're ready to go. With this camera's hassle-free fixed focus, you can focus on the task at hand instead of worrying about whether you're in focus.
Best for Video Conferencing: Logitech Brio
Looking for a 4K webcam that is geared towards high quality video conferencing? The Logitech Brio is the standard when it comes to looking your best during remote meetings. With its HDR technology, whether you are in dim or bright light, this webcam automatically adjusts to help you look your best. It's optimized for conversations, thanks to its built-in dual omni-directional microphones, which can pick up your voice from up to three feet away.
The Logitech Brio can record in up to 90 frames per second, delivering fluid video that captures all your movements creating a true to life environment for your viewers. You can also adjust your camera's settings in Logi Tune, an app that enables you to manually zoom in and out, change color presets, or set manual focus during your meetings.
Best Built-In Features: NexiGo N970P
The NexiGo N970P is packed with features that will enhance your video conferencing or streaming experience to the max. This 4K webcam comes with a remote control for easy and powerful adjustments without an external app. No more switching windows in the middle of a meeting to adjust your settings. With the N970P, you can control everything with a touch of a button.
Its built-in AI technology uses facial recognition to zoom in on you as you move around the room, allowing for a more dynamic flow to your meetings. You can also use the remote control to create presets and adjust dozens of lighting and color settings.
We love the NexiGo N970P for larger conferences, since you can use it to easily include multiple people in one frame. Its noise-canceling, omnidirectional microphones allow you and others to be heard at any angle, at all times. Meanwhile, its uncompressed 4K output is the cherry on top for streaming and broadcasting setups.
Best in Ambient Lighting: Razer Kiyo Pro
The Razer Kiyo Pro features uncompressed 1080p resolution, which is often compared to 4K webcams. Its picture quality is further boosted by its adaptive light sensor with STARVIS technology. Whether you're in low-light, normal, or bright environments, the Razer Kiyo Pro adapts to keep your picture clear and sharp at all times.
If you're in a video conference and need to include more than one person or if you want to showcase your streaming setup behind you, you can download Razer's app, Razer Synapse, to choose from three different fields of view. This flexibility is due to the webcam's wide-angle lens. The Razer Kiyo Pro also features HDR to make your streams or videos pop with vibrant color.
Best AI Features: Anker PowerConf 300
The Anker PowerConf 300 is a great choice to elevate your work from home or streaming setup. This webcam has all the bells and whistles. It features true-to-life colors and ultra-fast autofocus (as quick as .3 seconds!). With its automatic, AI-powered adjustments to framing, exposure, and color, the quality of your video is sure to stand out.
Easily create a professional environment with this flexible camera with the AnkerWork app, which enables you to change between four different meeting modes as well as make intentional adjustments to the field of view.
Like what we do? Stay tuned for more.
Whether you work at home or in the office, NexiGo provides a wide range of quality and affordable technology to elevate your daily life. Our products encompass everything from webcams and portable monitors to projectors and gaming accessories.
Articles we think you'll love