Whether you work at home or in the office, NexiGo provides a wide range of quality and affordable technology to elevate your daily life.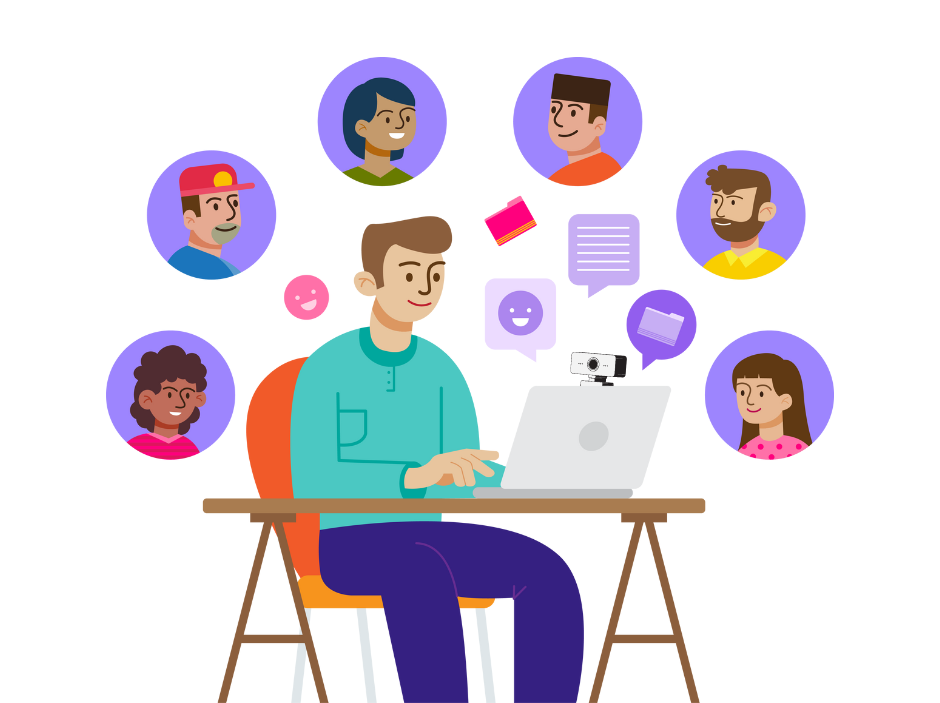 Upgrade Your Video Quality: Find the Perfect Webcam for Every Occasion with NexiGo
Tobin Carlberg | January 16, 2023
Since our new hybrid lifestyles have us constantly shifting between in-person and online meetings, it's now becoming more important than ever that we look our best on camera. Whether it's for school or work, having great video quality is essential.
Even from a more casual standpoint, you may have found some new hobbies while you were stuck at home during the pandemic. And who knows, with the right tools, you could turn that hobby into a full-time career! So if you're looking to start your own YouTube channel and want to make a solid first impression, the right webcam can certainly improve the quality of your videos.
Need a webcam for streaming, conference calls, or just a casual Zoom meeting with friends? We got you! In this article, we're going to take a closer look at several different scenarios where a webcam can improve your video calls and video streams.
Important meetings & conference calls
It's never a good feeling when you join an important Zoom call and your video feed looks like a blurry mess. If you feel like your camera is revealing too much of your room, has a low-quality resolution, or doesn't seem to adjust for poor lighting, NexiGo's 4K webcams are a fantastic option.
Many of our newer models feature larger sensors that are capable of incredible low-light performance, which creates a much more detailed image overall. On top of that, they also have the ability to adjust more advanced features. With our newest 4K webcam, the NexiGo Iris, you can zoom in up to 5 times with no loss in quality or up to 10 times with a slight reduction, adjust all your settings with its advanced internal menu, or take advantage of its responsive AI features, like auto tracking and auto framing.
What is auto tracking, you ask? Well, it's a new feature that uses advanced motion-tracking technology to follow you as you move around the room. So if you're teaching an online class and you need to move between your whiteboard and desk setup, auto tracking will keep the camera focused on you. Meanwhile, auto "framing" means that if you're on a video call with multiple coworkers, the advanced AI will readjust the video to fit everyone at once. That way, all your colleagues can share the spotlight!
Livestreaming and other content creation
For those looking to launch a career on YouTube, a webcam is crucial for filming vlogs, gaming videos, and instructional content. A ring light webcam can brighten up your whole look, whether you're going for that dark room vibe with the RGB lights in the background, or you're instructing a makeup tutorial that needs brighter and more creative ways to accentuate your face.
When it comes to the livestream business on YouTube or Twitch, building your credibility means you need optimal lighting to fit your unique setup. NexiGo's most premium ring light webcam, the N960E, has three levels of adjustable brightness and three different color temperatures ranging from white light to a warm, orange glow. If you want to create a certain mood for your studio space, it may require some cool and colorful lighting like this to match.
In addition to lighting, for content creators who are making more fast-paced videos, syncing up your real-time movements is crucial. You don't want to be lagging behind when leading a yoga class, showing someone how to play piano, or giving a step-by-step tutorial on how to cook. All of these situations would benefit from a webcam with 60 frames per second. Not only will it ensure you're looking sharp, but it will also help you keep up with the action at a smooth frame rate.
Video chatting with coworkers and friends
However, not everyone needs all these fancy bells and whistles. If you're just in the market for a standard camera for an online class, let's say, or to check in with old friends over Facetime, a dependable 1080p webcam always has your back. Even though they aren't in fabulous 4K, they still capture full HD video, making them great picks for video calls or streaming — all at a more affordable price point.
Offering more solutions, all in one place!
Creating products that make our customers' lives easier is important to us, which is why we have designed webcams that are each optimized for various situations. If you haven't found a webcam that's a good fit for you, don't worry — we pride ourselves on being a one-stop shop for all your video conferencing needs. Our goal is to help people find exactly what they're looking for, so they spend less time searching for a webcam and more time enjoying their video calls.
No matter which model you choose, selecting a webcam with high video quality will make a dramatic difference for you and your content. That way, you can effortlessly show off your best self in true-to-life quality.
If you're looking for a new webcam to kick off the new year, check out our webcam collection for more information.