Whether you work at home or in the office, NexiGo provides a wide range of quality and affordable technology to elevate your daily life.
6 Steps to Get the Best Lighting for Streaming
By: Tobin Carlberg | March 22, 2022, Last Updated: August 14, 2023
If you're a live streamer, vlogger, Youtuber, or just someone who works from home and has a lot of Zoom calls, you've probably wondered if there's an easy fix to make yourself look better on video without a fancy studio setup. And it turns out there is!
The first step, of course, is to find a quality webcam. But if you've done that and are still unsatisfied, it's time to think about lighting. To help with that, we've put together some basic steps and recommendations for the best streaming lights that can make a huge difference in your presentation.
1. Setting up your key light
Whether you're setting up a professional photography studio or just lighting your streaming space, the key light is your primary light source. As such, you should position it to illuminate the area you want to emphasize. For streaming, vlogging, and video calls, this will usually be your face.
However, if you position it directly in front of your face then it will have a flattening effect. The better option is to place it off to the side and slightly behind your webcam. The NexiGo 10-inch ring light works great as a streaming key light since it will catch the outlines of your face in a soft and flattering way while avoiding excessive shadows.
2. Positioning a fill light
The fill light is your secondary light source, and its purpose is to fill in shadows created by the key light. It should also be placed behind your camera but on the opposite side of your key light. The fill light should be weaker (in terms of brightness) but more focused compared to the key light.
The NexiGo 3.5-inch LED selfie ring light is a good choice for a streaming fill light, since its clamp and flexible arm allow you to easily adjust it on the fly based on the shadows you need to fill, and you can turn down its brightness to negate any glare. Using a dual 3.5-inch ring light set is also a viable space-saving option since you can move the key light towards you and the film light away from you to create variable brightness.
3. Using a backlight to define your silhouette
Placing a backlight somewhere behind you and out of camera view will help you stand out from the background. The streaming backlight should be fairly soft yet direct, making the NexiGo glow light a great pick. Place it on a tripod raised to approximately shoulder height and set it at least 6 feet behind you on the opposite side from the key light – and out of the streaming video frame, of course.
Alternatively, a backlight that's raised higher above you is called a hair light, as it emphasizes the top of your head and creates a radiant glow for a shiny professional look (as you can see in the pic above).
4. Using the key light, fill light, and backlight together
A standard three-point lighting setup combines the three lights we just discussed to create visuals that look balanced and professional. It emphasizes the important elements of your video and de-emphasizes less important ones while providing enough light that the camera can keep you in focus and capture video at a high speed without having to compensate using a high ISO setting (which would introduce grain).
Naturally, this requires some experimentation to perfect, but once you have the fundamentals down you can keep improving the lighting as you progress as a streamer or vlogger.
5. Using ambient lighting to create a vibe
You know how some streamers have a certain look to their videos that helps them stand out? If you're trying to create a distinct visual identity, unique and colorful room lighting can go a long way.
A smart room light like the NexiGo LT01S Smart Table Lamp is incredibly useful for its ability to change the color of your lighting – and therefore the mood of your stream – all from the comfort of your desk using a remote. With virtually endless color possibilities, you can choose one to fit the theme of your content. This is also the one light that can even be kept in the camera frame and incorporated into your room decor.
6. Adjusting the temperature and brightness of your lights
It's not enough just to have the right lights for your streaming setup – you also need to make sure they work well together. To set them up, you'll want to minimize all other light sources in the room by turning off your overhead lights and closing the blinds. Then position yourself where you plan to be in your video stream and turn on the key light.
Next, adjust the light temperature – any color from cool blue to warm yellow – to match your face. Depending on the light, this may involve switching between a few options or rolling a radial dial. This is largely a matter of preference: white light (3500-6000 K) is fairly safe and generic, yellow light (2-3000 K)is warm and cozy, and blue light (7-10,000 K) is harsh and dramatic.
In general, you'll want to match the color temperatures of each of your lights to one another to avoid unrealistic effects. That said, if you have a large monitor in front of you, it's almost certainly emitting blue light. Therefore, you may want to balance it with something yellower. Your webcam should automatically even these out for you.
You will also want to adjust the brightness to avoid excessive highlights or shadows that cause you to lose detail in the image. You can either do this using the variable brightness on the lights themselves, or you can adjust the exposure of your webcam in its settings. If you're using a NexiGo webcam, that can be done with our handy free app.
We hope this guide has been useful and you're well on your way to producing great video content at home. If so, feel free to tag us on Instagram when you post photos using your new lighting setup!
Related Articles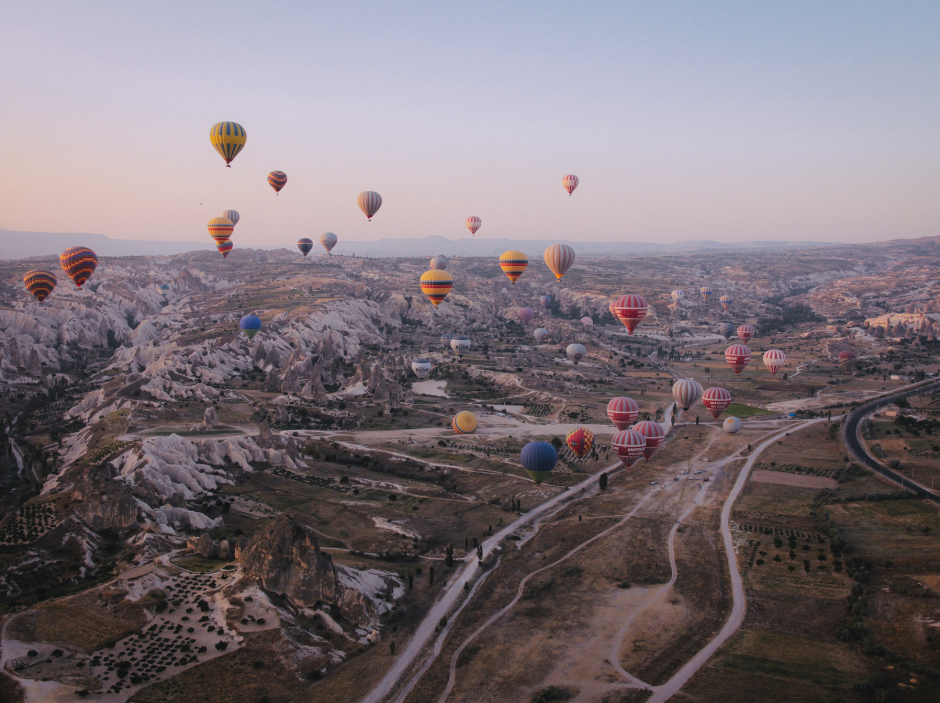 Jan 09, 2023 Nexight INC
Elevate your video calls with the best Zoom backgrounds that perfectly match your office lighting. Say goodbye to unrealistic and cheesy virtual backgrounds and embrace the power of well-matched landscapes that transform your appearance. Whether you have fluorescents, incandescents, white LEDs, or colorful RGB lighting, we have curated a collection of striking photos that complement your space. Make a professional and realistic impression during your video meetings with backgrounds that enhance your natural radiance with the best Zoom backgrounds. Find the perfect Zoom background to match your office lighting and create a seamless virtual environment.