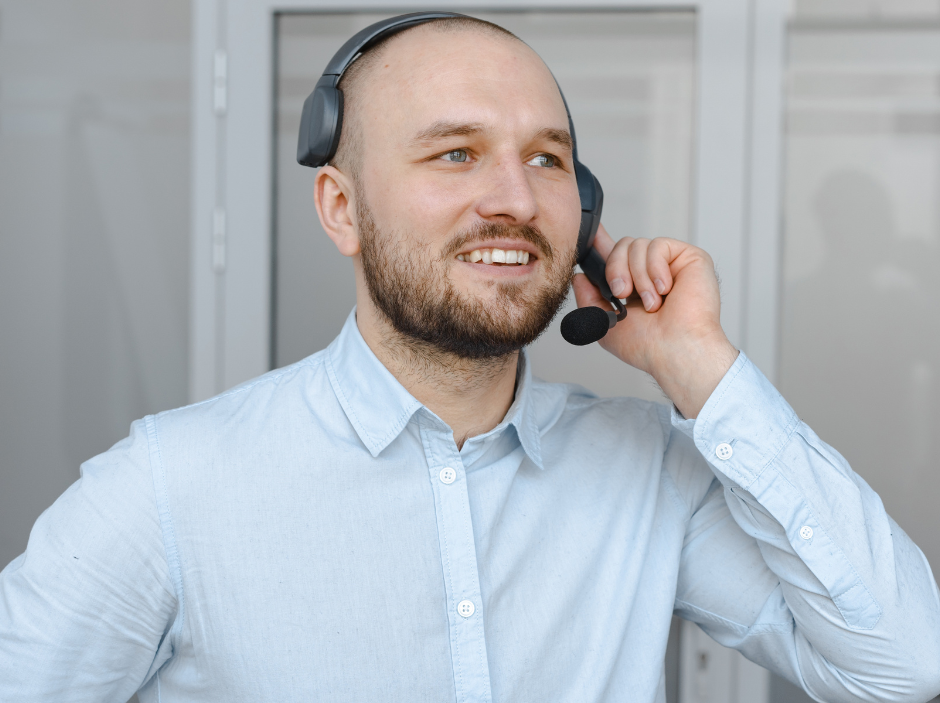 NexiGo Warranty: How to Extend Your Policy & Everything Else You Need To Know
Amber Stefanson | Mar 28, 2023
It's stressful when a device you purchase stops working correctly. You have to look up your warranty, find out if it's still active, and determine whether the issue you're experiencing is covered. Often, you have to visit two or three webpages to find all the information you need.
We understand the struggle — and it shouldn't have to be that way. That's why we're here with you every step of the way. Whether you're looking to make a claim or you're searching for important information before making a purchase, here are all the details of our warranty in one place — no need to search for the user manual.
How long is the warranty on NexiGo products?
Almost every NexiGo product purchased in the US or Canada is automatically covered under a one-year standard warranty starting from the date of purchase.
Cosmetic Issues
All issues that don't impact the quality of your device must be claimed under warranty within 30 days of receipt. So for instance, if your device is delivered with a cosmetic scuff but it still works perfectly fine, you only have one month to make a warranty claim for a replacement.
Missing Parts
Additionally, you only have 7 days after your order is delivered to file a claim for missing software or accessories.
Exceptions: Projectors, Refurbished Items, and Consumables
We have modified warranty periods for our projectors, refurbished items, and consumable items. Refurbished items have a 90-day warranty. Consumable items, such as filters, are not covered at all.
Projectors are eligible for the same extended warranty as our other products. However, their limited warranty differs slightly from the standard one-year warranty, as follows.
LCD Projectors
(PJ10, PJ20, PJ30, PJ40, PJ06)
Covered for 12 months or 30,000 hours of use, whichever comes first
Laser Projectors
(Aurora, Aurora Pro)
Covered for 12 months or 25,000 hours of use, whichever comes first
What does the warranty process look like?
The purpose of the warranty is to fix or replace products with defects that are the fault of the manufacturer. To start the process, you'll need to get in touch with our Support Team at cs@nexigo.com.
A support agent will walk you through some troubleshooting steps to determine the cause of the issue. In some cases, the issue may be fixed with a simple firmware update or driver reset.
If there's a more serious issue affecting your product, we may ask you to ship your product to our office for further testing. If we find that your product cannot be fixed, we'll ask you for an updated shipping address and send you a replacement immediately. If we can't replicate the issue or if we're able to fix it we'll send the product back to you.
Generally, it takes us 2-3 business days to return or replace your product after we've received it in our testing office. Depending on how long shipping takes, the whole warranty process takes around 1-2 weeks. If you've purchased from Amazon and you find a defect in your NexiGo product within 30 days, we recommend reaching out to Amazon directly so that you can get a replacement even faster.
How do I file a warranty claim?
To file a claim under warranty, you'll need to prepare the following information:
Proof of purchase. You can get this from your order confirmation email if you ordered from our website or from your order history if you purchased from Amazon or another online retailer. Send us your order confirmation number or a screenshot of the receipt containing the order number.
Serial number (if available). Typically, you will be able to find this on the bottom of your product. Not every NexiGo product has a serial number, so feel free to leave this detail out of your email if you can't find it.

Photos of defects.

Before we can process your warranty replacement, we require proof of the issue you're experiencing. Please send us a brief description of what's wrong, along with a photo of the defect. If the issue can't be photographed, you may need to send your item in for testing before we can send you a replacement.
Once you have the necessary materials, contact our Support Team cs@nexigo.com with a description of the issue you're experiencing as well as all of the information above. We will require you to go through troubleshooting steps for your product before we can process your warranty replacement. It may be necessary to return the item for an inspection. If so, the NexiGo support representative will provide instructions on how to proceed.
How do I extend my warranty?
It's super simple to extend your warranty. Just fill out the warranty registration form with your name, email address, and order confirmation number. We'll also ask what type of product you purchased, which region you live in, and how you rate your experience with NexiGo. When you register, it makes it much easier for our Support Team to find your order number and product details in the event that you reach out to us for replacement.
After 2-3 days, you should receive an email confirming that your warranty has been extended. If you don't hear back, feel free to reach out to our Support Team to make sure you're in our system.
Keep in mind that you only have 14 days to register your warranty after receiving your product. Unfortunately, we can only offer our extended warranty for products that have been registered. It takes less than a minute and it ensures care for your products for an additional year, so don't miss out on the opportunity!
What if my warranty period expires in the middle of a claim?
Regardless of your warranty period, once you start a claim, you have 90 days to send your product to us. This means that if your warranty was set to expire shortly after you reached out for a replacement, you will still have ample time to send back your defective product and receive a replacement.
If we don't receive your product within 90 days of starting your warranty claim, your case will be closed. At that point, if your warranty has expired, you won't be able to file another warranty claim.
What's covered under warranty?
All manufacturing issues that are related to quality and performance are covered under warranty. Some issues unrelated to performance, such as cosmetic blemishes, can be claimed under warranty during the first 30 days after purchase.
Note that these issues will only be covered under warranty if they're the fault of the manufacturer. Cosmetic and performance issues won't be covered if they're the result of misuse or abuse of the product.
What isn't covered under my warranty?
Items whose warranty period has expired;
Non-quality-related issues after 30 days;
Missing components after 7 days
Products removed from their country of purchase;
Products outside of the US & Canada
Damage resulting from exposure to water, extreme temperatures, or natural disasters;
Damage from outside sources
Damage resulting from failure to perform preventative maintenance;
Damage from improper use
Repairs through third parties;
Products modified in ways that haven't been authorized in writing by NexiGo
Items purchased from unauthorized resellers;
Products damaged through use of accessories, parts, or components not supplied by NexiGo
Use of the product in an unsuitable or unsafe operating environment
Products with serial numbers or warranty seals that have been removed or defaced
Damage through normal wear and tear
Items with no proof of purchase
Is there a warranty for replacement devices?
If you receive a replacement device under warranty, it will continue to be covered under the warranty of the original product, but the warranty period will not refresh.
Can I still get a replacement under warranty if the product I purchased is currently out of stock?
Yes. If the product you've purchased has since gone out of stock or been discontinued, we will work with you to find a replacement product of comparable price and functionality. If we can't find a suitable replacement, you will receive store credit instead.
Is my warranty still valid if I didn't order directly from NexiGo?
Yes, your warranty is still valid as long as you purchased from an authorized reseller in the US or Canada. Currently, our only authorized resellers are Amazon, Microcenter, and GameStop. If you purchased from one of these retailers, you should reach out to them if you find any issues with your NexiGo product within 30 days of receiving it. If it's been over 30 days, you can file a claim directly with our support team at cs@nexigo.com. Keep in mind that webcams bought from eBay or non-NexiGo sellers on Amazon are not covered under our warranty.
Is shipping covered for warranty returns and replacements?
We'll cover shipping within the US under the following circumstances:
Your NexiGo product has a defect that affects its quality or performance, and
We've asked you to ship your product to us during the course of your warranty process.
In these situations, NexiGo takes full responsibility for any damage or loss incurred in transit. We don't cover shipping under the following circumstances:
Your returned item is found to be in working condition during further testing,
Your product has been returned for an issue that doesn't affect quality or performance,
You need to return your item through international shipping, or
We have not asked you to ship your product to us.
Although we don't cover the cost of shipping if you need to send the product internationally, we will still take responsibility for damage in transit of products that are eligible for warranty replacement due to quality-related issues when they are shipped to us from Canada.
Regardless of where you live, NexiGo doesn't take responsibility for items returned for non-quality related issues that have been lost or damaged in transit.
If you purchased your NexiGo product from Amazon and you live outside of the US, we may be able to process a replacement through Amazon with no additional shipping cost. If this sounds like you, please reach out to our Support Team at cs@nexigo.com to learn more about this opportunity.
Hang in there, and don't be a stranger! The NexiGo Support Team is here to help. We're open Monday through Friday, 9:00am to 5:00pm PST.
Like what we do?
Stay tuned for more.
Whether you work at home or in the office, NexiGo provides a wide range of quality and affordable technology to elevate your daily life. Our products encompass everything from webcams and portable monitors to projectors and gaming accessories.
Articles we think you'll love