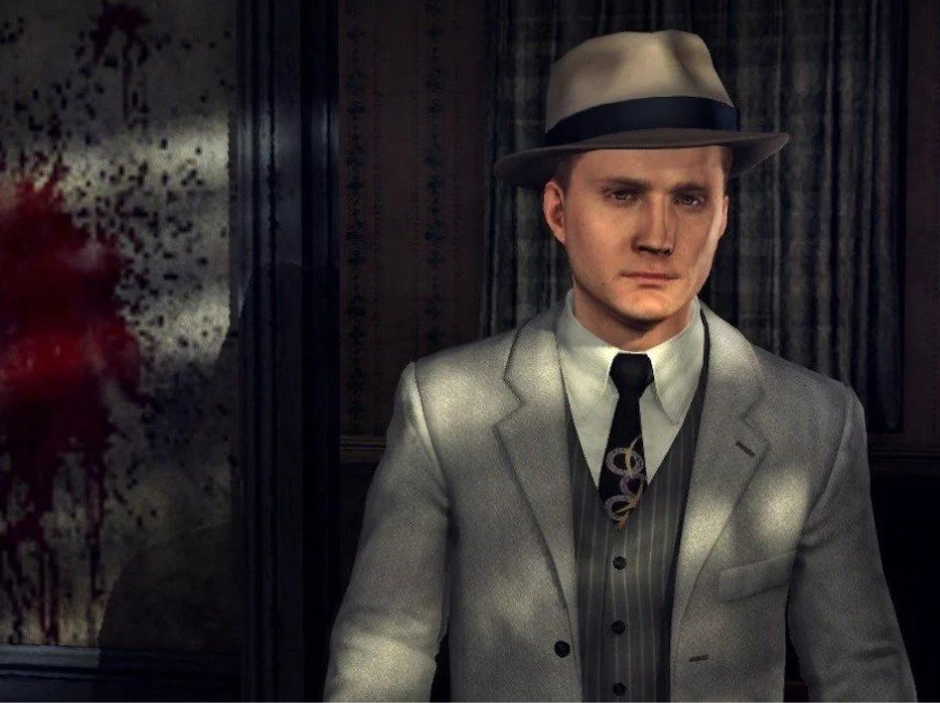 Top 9 Mystery Games for Nintendo Switch & PS5
Amber Stefanson | Jul 17, 2023
Who doesn't love a good who-dunnit? As they rise in popularity thanks to recent cinematic releases such as Glass Onion, Death on the Nile, and Only Murders in the Building, it's easy to get hooked on a good mystery.
Instead of waiting on the next big blockbuster, why not check out some video games in the mystery genre? Video games feature far more complex and immersive storytelling than mystery movies and books, since your choices can change the world and the information that's available to you.
Here are 9 of the best mystery games available on Nintendo Switch and PlayStation — including a mini-review of recent release, Oxenfree II: Lost Signals.
9. Telling Lies (2019)
Image Credit: Annapurna Interactive
Undercover agent goes rogue
One year ago, FBI Agent David Smith went undercover to investigate an environmental activist group, Green Storm, for potential acts of terrorism. After getting too emotionally involved in the case, he disappeared without a trace.
You play as a fellow detective tasked with uncovering the details of his involvement with Green Storm and the cause of his disappearance. Given one night with a stolen harddrive of secretly recorded video calls between David Smith and the members of Green Storm, you must use your own skills of deduction to read between the lines and solve the case before sunrise.
A desktop thriller
Telling Lies is a full-motion video game, which is an innovative blend between a video game and a movie, complete with a full cast of actors. As you search each video for clues, you'll also need to read the actors' body language to determine whether they're lying.
All the footage is scrambled and unlabeled, so you have to explore it out of order and figure out the timeline of events on your own. Between videos, you use a simple file explorer on a desktop computer to search for keywords that someone might have said. It's a genre that developer Sam Barlow refers to as "desktop thriller".
To make it more complicated, each video clip is only one side of a conversation. You can see and hear the people on one end of a video call, but you'll need to pick up on context clues to be able to find the recording of the other end of the call.
8. Night in the Woods (2017)
Image Credit: Finji
Looking for trouble
Mae returns to her hometown, Possum Springs, after dropping out of college. To her surprise, what was once a flourishing, close-knit community is now little more than a ghost town. The mining company that once employed half the town has closed down, and those who haven't moved away are barely scraping by. Not only that — people have begun to go missing.
Although no one believes her, Mae knows there's a nefarious connection between everything going wrong in her hometown. As she comes to grips with the struggles of early adulthood, she spends her free time searching for clues about what's happening under the surface in Possum Springs.
A story-driven platformer
Night in the Woods is extremely well-rounded for a low-combat game. It's a story-driven platformer with an emphasis on philosophical discussion and branching choices. The game is sure to keep you on your toes as it catapults you through puzzles buried in abstract dream sequences, chaotic mini games, and some exploratory detective work.
7. Firewatch (2016)
Image Credit: Panic
Someone's watching
Henry retreats to the great outdoors in an attempt to recenter himself after a messy separation with his wife, whose early-onset dementia had put a strain on the relationship. After his wife leaves him to live under the care of her family in Australia, Henry takes a job as a Firewatch in the Shoshone National Forest of Wyoming. There, he keeps an eye out for campfires, fireworks, and other hazards.
After his first night on the job, Henry becomes aware of a shadowy figure stalking him. Soon after, his belongings in the watchtower get ransacked and some teenage girls who camped out in the forest go missing. Henry becomes increasingly suspicious of some malicious person lurking in the forest, as unsettling occurrences and acts of violence continue to follow him. Henry searches for answers within the intense isolation of the Wyoming wilderness, his only lifeline being the fellow Firewatch on the other end of his radio.
Open-world exploration
Firewatch features an open-world, first-person design and gameplay focuses heavily on exploration. To progress in the game, you must interact with the environment, searching for clues, fires, and miscellaneous items left by hikers. With an aesthetic inspired by WPA National Park advertisements from the 1930s, you'll feel like you're walking through a vintage poster shop as you explore this digital recreation of Shoshone National Forest.
6. Oxenfree (2016)
Image Credit: Night School
Beach bonfire gone wrong
Alex takes the last ferry to Edwards Island to party with some of her friends for the weekend. Edward Island is well known in the area for being haunted. The last surviving resident recently passed away, and it's rumored that weird things will happen if you tune your radio to the right frequency.
While playing with her radio, Alex and her friends set off a supernatural string of events. Their devices malfunction, confusing visions appear, and people start to go missing. The group scatters. Alex must find her friends and unravel the mysteries of the island, staying alive long enough to catch the ferry back home in the morning.
Provoking the supernatural
Oxenfree plays like a thriller. The characters, unaware that they're in a horror mystery game, are constantly trying to provoke the supernatural entities on Edwards Island for entertainment.
Gameplay mostly consists of dialogue choices, exploration, and puzzles that require you to tune your radio to the right frequency to make something happen. Each step Alex makes towards understanding the supernatural forces that surround her, the more dangerous her situation becomes. It's the sort of game that will keep you on the edge of your seat.
5. Who Pressed Mute on Uncle Marcus? (2020)
Image Credit: Wales Interactive
Drama in the family Zoom call
Every year for her mom's birthday, Abby's family hops onto a video call for their annual family quiz. Right before this year's family quiz, Uncle Marcus reveals to Abby in confidence that he's dying because a member of the family has poisoned him. However, he doesn't know who it was, what they used, or what the antidote could be.
In order to save her uncle, Abby must interrogate members of her family in hope of finding out who poisoned Uncle Marcus.
Ask the right questions
Who Pressed Mute on Uncle Marcus? is another full-motion video game that uses real footage of actors with dialogue to drive the story forward. During conversations, you get to choose your interrogation tactic: will you be subtle or will you get straight to the point? Will you reveal information in order to earn someone's trust, or will you keep your cards close to your chest?
Don't take too long to decide — to keep the flow of conversation, each dialogue option is on a timer. The evidence you acquire will depend on how well your interrogation goes, so you'd better think on your feet!
4. L.A. Noire (2011)
Image Credit: Rockstar Games
So you want to be a detective
Cole Phelps rises the ranks of the LAPD, going from patrol officer to homicide detective after solving a couple of high-profile cases. As he becomes involved in increasingly important cases, Phelps begins to discover layers of corruption within the powerful social circles that control Los Angeles and within the LAPD itself.
A noir simulator
L.A. Noire is an open-world crime thriller set in the seedy atmosphere of Golden Age Hollywood. Essentially a noir detective simulator, L.A. Noire gameplay ranges from shootouts and car chases to in-depth interrogations requiring you to read the facial expressions and body language of the people you interview. Each case that Phelps solves will be rated by how well these shootouts, car chases, and interrogations go.
What makes L.A. Noire truly unique is that its developers used motion capture technology to map actors' movements. They used this information to make their character animations more authentic — down to their facial expressions. As a result, subtle body language cues can tip off whether a character is lying or being truthful. This adds another layer of detective work — and realism — to gameplay.
3. Oxenfree II: Lost Signals (2023)
Image Credit: Night School
Jumping through alternate realities
Riley moves back to her hometown, Camena Coast, to spend more time with her aging family. She gets a job in the area that requires her to hike through a state park and plant transmitters to collect environmental data.
According to her boss, the transmitters are placed to collect data about frequency anomalies that are interfering with local communications. In a supernatural turn of events, it turns out her boss's debrief was only a half truth: these frequency anomalies are actually interdimensional portals that distort reality, shooting Riley through time jumps and alternate realities whenever she encounters one.
Riley and her research partner, Jacob, rush to uncover information about these portals and stabilize them before they cause permanent damage to their reality. Along the way, Riley learns more about the lore of the Camena Coast — including the infamous Edwards Island from the original Oxenfree.
A PNW Thriller
The new Oxenfree builds upon the original, but it's unnecessary to play them in order — Oxenfree II stands on its own without relying on exposition about the events of the previous game. Oxenfree II gameplay is similar to the original, consisting of exploration, puzzles you solve by tuning your radio, and some light platforming.
Oxenfree II revives the unsettling, gothic vibe of the original game, with even better visual effects. Plus, as you hike through the expanded map of Camena Coast, Oregon, you get a better taste for the natural beauty of the Pacific Northwest.
2. Disco Elysium (2019)
Image Credit: ZA/UM
A detective with no name
The player character wakes up severely hungover with no recollection of his identity. He's quickly informed by a colleague that he's Detective Harrier "Harry" Du Bois, and he's currently on a case to solve a murder. The mystery of this game is two-fold: Harry needs to solve both the murder case and the case of his own forgotten identity. As the details of his life return to him, he also remembers key details about the city that may help him to untangle the truth behind his homicide case.
Inspired by Dungeons & Dragons
Disco Elysium is an isometric RPG deeply inspired by tabletop role playing games. Much of the game is dialogue-driven, and you must build up your character's skills using a skill tree. The game has been described by its creator as "D&D meets '70s cop-show, in an original 'fantastic realist' setting, with swords, guns and motor-cars."
The world is deeply influenced by your decisions, making this a super engaging game to interact with. Since the player character is amnesic, you can even make decisions about his personality — choosing whether to embrace or reject personality traits and opinions as he remembers them. This allows you to define your character in typical RPG fashion, without having to create a character from a complete blank slate.
1. Return of the Obra Dinn (2018)
Image Credit: 3909 LLC
No living witnesses
The Obra Dinn, a trading ship from the East India Company, returns to shore 5 years after its mysterious disappearance. None of its 60 passengers and crew members are found alive. Apart from the handful of corpses on the ship, everyone is missing from the ship entirely.
You play as an inspector tasked with discovering the truth of what happened on the Obra Dinn. Although you don't have any living witnesses, you luckily have a few dead ones. Using the magical Momento Mortem watch, you can inspect a corpse and return to the exact moment of its death. By examining each of the corpses remaining on board, you deduce what happened to everyone else, and what led to the Obra Dinn's 5-year disappearance.
Exploring a moment frozen in time
The Return of the Obra Dinn plays like a puzzle game. Each time you return to someone's moment of death, you're entering a snapshot of the whole Obra Dinn from that exact moment in time.
Since the passengers from each of these scenes are frozen in time, there's no dialogue or opportunity to ask questions as part of your investigation. However, you can walk around to different rooms to discover what the other passengers were doing during that moment.
On the lookout for more?
I hope that one of these mysteries reeled you in. If you're searching for more games to add to your list, check out some of our recommendations below.
Like what we do? Stay tuned for more.
Whether you work at home or in the office, NexiGo provides a wide range of quality and affordable technology to elevate your daily life. Our products encompass everything from webcams and portable monitors to projectors and gaming accessories.
Articles we think you'll love